DMN's Network Relations
Good networking relations are essential in order to stay in front with development projects as good relations promote a fertile innovation climate and better research results among the involved parties.
DMN likes to nurture and develop the network relations of its members through concrete collaborative projects within and across existing networks.
DMN therefore has close networking relations with the following networks:
Aluminium Danmark
Aluminium Danmark, as part of the manufacturing group under DI (the Confederation of Danish Industry), organizes the Danish companies that have aluminium as strategic material.
CenSec
CenSec is an industrial cluster and a networking centre for small and medium sized companies that supply or would like to supply the defence, security and/or space industry.
CLEAN
CLEAN is a natural meeting place for companies, knowledge institutions and government institutions that wish to develop new green solutions to benefit Denmark.
DAMRC
DAMRC is an R&D centre for advanced production technologies.
EHEDG
EHEDG (European Hygienic Engineering and Design Group) is an association of equipment manufacturers, food producers, knowledge centres and authorities. EHEDG makes guidelines for hygienic design, develops test methods and runs an internationally recognized certification scheme for hygienic design.
Future Food Innovation
Future Food Innovations works to strengthen the innovative impulse and secure an internationally competitive food industry. This is achieved by bringing companies, knowledge and users together, primarily in the Central Denmark Region, in order to develop and commercialize new, innovative products.
Fødevareklubben (The Food Club)
The purpose of The Food Club is to strengthen the food industry commercially and distribute knowledge and experience about production and process techniques, organisational development, product development, use of government development programmes, influence on authorities, etc.
Maritimt Vækstcenter (Maritime Growth Center)
Maritime Growth Center is a collaboration between North Jutland institutions related to fisheries and aquaculture, research and teaching.
Offshoreenergy.dk
Offshoreenergy.dk is a non-profit, member based organization with the purpose of strengthening the position of the participants in the offshore sector to the challenges in the industry.
Plastindustrien (The Plastics Industry)
Plastindustrien is a trade association for plastics converting companies in Denmark and suppliers of machines and raw materials used by the industry.
Vifu
Vifu set up networks, projects and collaboration between all the relevant participants in the food and food related industries.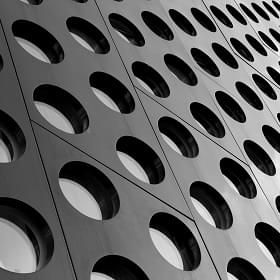 DMN - The Danish industry portal for solving materials related problems
Read about DMN
publications