Training Course on Failure Analysis and Corrosion Management: Microbiologically Influenced Corrosion (MIC)
The course will cover basic corrosion management principles, basic MIC mechanisms, use of molecular microbiological methods (MMM) in diagnosing and managing MIC, selection of MIC mitigation methods, selection and interpretation of MIC monitoring methods, case studies demonstrating MIC diagnostic tools, failure analysis principles, MIC modelling and demonstrate applicable sampling techniques and equipment.
Learning Objectives:
Be able to apply the latest Industry Guidelines and Standards on Corrosion Management an Microbial Corrosion of Enginnered Systems
Be able to apply Corrosion Management principles to assessing, mitigating and monitoring the corrosion threat of MIC
Understand, and correctly apply and interpret state of the art MIC diagnostic methods
Understand sampling procedures for various sample types obtained in the water, process and energy sector
Be able to plan and execute a failure analysis investigation where MIC is the root cause
Why You Should Attend:
To be able to diagnose, prevent and act against the MIC threat in industrial process systems in the maritime sector, water and processing industries. To be able to distinguish between abiotic and biotic corrosion.
Who Should Attend:
Individuals with responsibility for developing, implementing and executing corrosion management activities, including corrosion and materials engineers, microbiologists, production chemists, process engineers, integrity managers, laboratory technicians and field staff. Both asset operators, manufactures, consultants and academics will benefit from the latest updates in this course.
Language:
The course will be taught in English.
Som medlem af Dansk Materiale Netværk opnår du rabat og kan deltage til medlemspris.
Se program og tilmeld dig her >
Ved at afgive dine personlige oplysninger til arrangementet accepterer du at modtage nyhedsbreve fra Dansk Materiale Netværk, og at dit navn og din virksomhed kommer på arrangementets deltagerliste, som er synlig for dette arrangements deltagere. Læs mere om, hvad vi bruger dine oplysninger til: Datapolitik >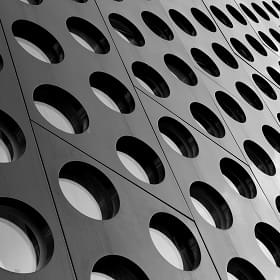 DMN - Danmarks industriportal for løsning af materialerelaterede problemstillinger
Læs om DMNs
publikationer