Raw Material Day – with a focus on recycled and bio-based materials
The consumer demand for more sustainable products is rapidly increasing and specifically the extensive use of traditional plastics has come under scrutiny. Manufacturers in many industries are therefore looking to use plastic materials with a lower environmental impact.
At this seminar you will get updated on some of the newest developments within this area.
You will learn about:
Regulations regarding recycled plastic materials
The latest developments within lifecycle analysis
New developments within the area of bio-based plastic materials
New additives that improve the performance of recycled plastics
The option to use recycled carbon fibers for reinforcement
How you can increase the amount of recycled plastic in your product without jeopardizing the quality
You will also hear inspiring cases from:
DBI Plastics and their process for replacing fossil-fuel based plastic with bio plastic
Grundfos and their work with recycling the materials from old pumps
Dantoy and their pioneering use of bio-plastics for toys
After a long period with very few physical meetings, we are looking forward to seeing you in Fredericia, where you can meet familiar faces from the plastics industry and also expand your network with potential new colleagues, customers, and suppliers.
Som medlem af Dansk Materiale Netværk opnår du rabat og kan deltage til medlemspris.
Se program og tilmeld dig her >
Ved at afgive dine personlige oplysninger til arrangementet accepterer du at modtage nyhedsbreve fra Dansk Materiale Netværk, og at dit navn og din virksomhed kommer på arrangementets deltagerliste, som er synlig for dette arrangements deltagere. Læs mere om, hvad vi bruger dine oplysninger til: Datapolitik >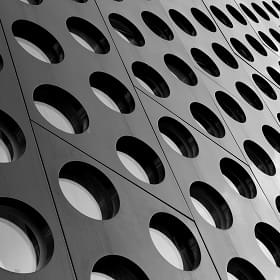 DMN - Danmarks industriportal for løsning af materialerelaterede problemstillinger
Læs om DMNs
publikationer