Packaging: Material requirements now and in the future
Packaging is relevant for all of us, either as designers and manufacturers, or as customers and consumers. At this seminar you will get insight in requirements, benefits and obstacles in the development of sustainable packaging in several materials from paper and cardboard over plastics to aluminium. The seminar scope covers both the broader perspective and the practical details through case studies.
Seminar objectives
Get insights to recycling different materials
Get updated on how regulations impact packaging requirements
Learn from leading experts and grab the opportunity to network for contacts in the packaging industry
Target audience
The seminar day is particularly relevant for Technical Buyers, Packaging Managers, and Specialists in companies and organizations, as well Sustainability/CSR Representatives with an interest in packaging.

Seminar organizers
This ATV-SEMAPP seminar has been developed by Peter Sommer-Larsen (Senior Specialist from Danish Technological Institute) and Carsten Lund (Owner of Epsilonplus) from ATV-SEMAPP's steering group for plastic technology.
Som medlem af Dansk Materiale Netværk opnår du rabat og kan deltage til medlemspris.
Ved at afgive dine personlige oplysninger til arrangementet accepterer du at modtage nyhedsbreve fra Dansk Materiale Netværk, og at dit navn og din virksomhed kommer på arrangementets deltagerliste, som er synlig for dette arrangements deltagere. Læs mere om, hvad vi bruger dine oplysninger til: Datapolitik >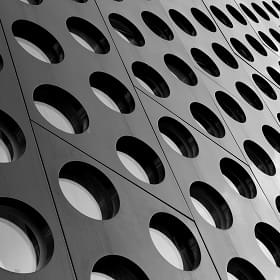 DMN - Danmarks industriportal for løsning af materialerelaterede problemstillinger
Læs om DMNs
publikationer