Laser Re-Manufacturing and Large-Scale Metal 3D Printing
Additive manufacturing has become one of the main drivers within the industry 4.0 race. Laser technology-based 3D printing and re-manufacturing of new and defect components are developing into a huge market for many companies worldwide, both for suppliers, end-users, and customers. Intensive R&D activities are carried out within Additive Manufacturing and 3D macro steel printing at universities, research centers and private enterprises.
This seminar will present some of the leading actors in the field of laser re-manufacturing and large-scale metal 3D printing along with the absolute state-of-the-art in the technology e.g. new combination machines where AD/3D is integrated with machining of the component.
MX3D, one of the front figures in large-scale robotic wire arc additive manufacturing (WAAM), will present their latest activities and development directions within the world of large-scale metal 3D printing. GTV Verschleißschutz GmbH and DMG MORI, two leading equipment manufacturers will present typical applications in 3D metal printing. Furthermore, programming and simulation tools for 3D printing machines will be presented. Additionally, DTU will present the newest knowledge about how additive manufacturing and spray forming enables a sustainable circular ecosystem. DNV, a leading classification society, will outline activities within quality assessment, guidelines and rules for AM/3D manufacturing.
The seminar also includes a visit to the new laser additive manufacturing and 3D metal printing equipment at Force Technology at Lindø, which enables AM/3D processing on large metal components.
This seminar at Lindø will also, after a long period with very few physical meetings, give you the opportunity catch up with familiar faces from the industry and expand your network with potential new colleagues, customers, and suppliers.
Target audience
The seminar is intended for engineers working with re-manufacturing and repair of high value components within the iron & metal industry e.g. related to Energy, Power plants, Oil and gas, Tools and dies, Molds or Food processing equipment industry.
Som medlem af Dansk Materiale Netværk opnår du rabat og kan deltage til medlemspris.
Se program og tilmeld dig her >
Ved at afgive dine personlige oplysninger til arrangementet accepterer du at modtage nyhedsbreve fra Dansk Materiale Netværk, og at dit navn og din virksomhed kommer på arrangementets deltagerliste, som er synlig for dette arrangements deltagere. Læs mere om, hvad vi bruger dine oplysninger til: Datapolitik >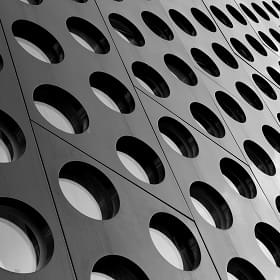 DMN - Danmarks industriportal for løsning af materialerelaterede problemstillinger
Læs om DMNs
publikationer