Introduction to plastics – Focusing on injection moulding
Course scope
This course is designed to provide participants with the key principles of design for manufacture and how this influences the successful manufacture of injection moulded parts.
Participants follow the life cycle of a part from initial design to mould tooling and finally manufacture.
A key component of the course is to identify injection moulding challenges based upon material selection, part design, mould design and mould construction.
Participants will study concepts of tolerancing, material selection, product application, key design principles, the impact of different part features and how these can and should be designed, the utilisation of CAE for effective DFM.
This course provides a solid foundation of knowledge required to design robust parts that reduce the risk of less than optimum mould designs; minimizing exposure to injection moulding non-conformities.
Course structure
Theory based course with interactive activities.
Course highlights
Plastic Material Selection
Injection Moulding Processing Overview
Mould Tool Concepts & Design Considerations
Part Design Best Practices
Interactions between Material Selection, Part Design & Mould Design
The seminar is ideal for
Production Personnel, Process Personnel, Quality Personnel, Design Personnel & Process Support Personnel
Som medlem af Dansk Materiale Netværk opnår du rabat og kan deltage til medlemspris.
Se program og tilmeld dig her >
Ved at afgive dine personlige oplysninger til arrangementet accepterer du at modtage nyhedsbreve fra Dansk Materiale Netværk, og at dit navn og din virksomhed kommer på arrangementets deltagerliste, som er synlig for dette arrangements deltagere. Læs mere om, hvad vi bruger dine oplysninger til: Datapolitik >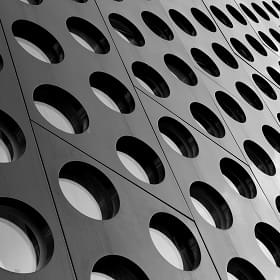 DMN - Danmarks industriportal for løsning af materialerelaterede problemstillinger
Læs om DMNs
publikationer