Workshop regarding calculation models for migration from plastic materials
Wednesday November 6th, 21 participants had chosen to spend the day at DHI in Hoersholm, to hear about calculation models for migration from plastic materials.
The participants showed the broad specter of the subject, with representatives from both the packaging, – machinery – plastic, – and the medico-industry, as well as test laboratory organizations and other advocacy groups.
DHI presented the tool CheMigrator® and encouraged to a discussion of, and wants for, such a tool.  Luckily, there was a lot of great inputs, which we are looking forward to seeing in upcoming editions of the tool.
DHI is looking for cases from the industry, where companies have measured migration on a plastic material, that DHI can then use to perform calculations, and thereby get the tool validated. So, if you have such a case, please get in contact with Senior toxicologist Helle Buchardt Boyd at number + 0045 4516 9097 or e-mail: hbb@dhigroup.com.
A full version of the article and pictures are available in Danish here >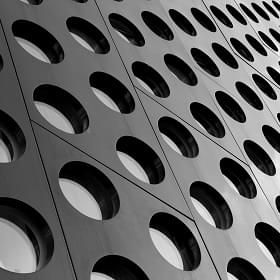 DMN - The Danish industry portal for solving materials related problems
Read about DMN
publications