Visit to a DMN member company: AluSteel A/S
On September 12, 2019, Alusteel and DMN welcomed a visit to the company.
The day started with a light lunch, where the talk went lively among the 18 participants at the event.
Then Alusteel's owner, Mads Milling, got the word and told about the company. Alusteel is a subcontractor of both steel and aluminium parts for the machine industry, the food industry, the wind turbine industry and the offshore industry. The company makes special solutions and specializes in profile and plate processing.
Mads talked about their work in producing the north harbor tunnel in Copenhagen, about the challenges and solutions they encountered through the project, followed by an exciting presentation of their production facilities.
After the tour, J. Vagn Hansen, FORCE Technology, talked about thermal joining of metals.
A full version of the article and pictures are available in Danish here >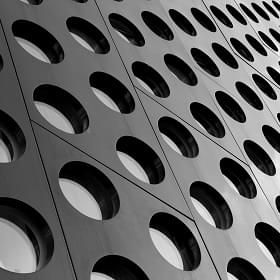 DMN - The Danish industry portal for solving materials related problems
Read about DMN
publications