The event Knowledge day about hygienic design in practice
A small group of 10 participants was gathered on the 13th of December for the event Knowledge day about hygienic design in practice at Lemvigh-Müller in Kolding. Throughout the day, the focus was on practicing recommendations in hygienic design, installation, maintenance and cleaning.
There was a good inquisitiveness throughout the day where Lemvigh-Müller presented about their efforts to provide customers with the right information about food contact materials, and this was followed up in a number of today's other presentations dealing with concrete hygiene issues in the industry, implementation of hygienic design requirements in practice and how the design affects the cleaning.
The day ended with presentations about the checklist which was made years ago, but still provides the best insight into an overall process plant with respect to the assessment of the degree of hygienic design.
The organizers in addition DMN StaalNet and Lemvigh-Müller counter FORCE Technology and FoodSafe is satisfied with the event as a whole.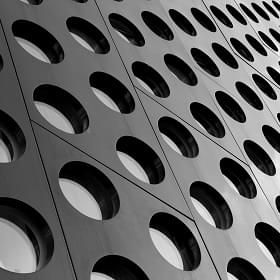 DMN - The Danish industry portal for solving materials related problems
Read about DMN
publications