The Danish Materials Network has initiated a groundbreaking collaboration between Denmark's two leading wind turbine producers.
The Danish Materials Network has initiated a project with the wind turbine industry's largest players, Vestas Wind Systems and Siemens Wind Power.
The purpose of the project is to establish cooperation between the major players in the wind turbine industry to reduce the cost of energy, CoE.
It has been agreed to start with materials for secondary components for wind turbines, more specifically materials for platforms in wind turbines.
It must be uncovered whether it is possible to reduce the price per square meter platform by at least 20% compared to the current price.
In addition, it must be examined whether there are advantages and / or disadvantages of platforms made of steel, aluminum and composites.
It is the goal to work towards establishing a common industry standard to ensure a future worldwide production of standard platforms at a reduced price leading to reduced CoE.
In addition to the wind turbine industry, a number of subcontractors are involved in the project and have so far participated in an open workshop. There were about 20 companies with different competencies attending the first workshop.
The main purpose of the first open workshop was to create collaborative relationships between the participants and to initiate cooperation to develop a standardized modular intermediate platform that can be adapted to the towers with diameters between 3 and 8 m.
The participants collaborated on creating ideas for how a platform can be designed and constructed if it is subsequently manufactured from steel, aluminum, composite or a combination of materials, respectively.
The result of the day was a lot of exciting suggestions, and subsequently many of the participants agreed to work together to move on with the ideas after the workshop.
At the next open workshop, which will take place on Wednesday 21 June, 5 groups will present how far they are with the ideas since the first workshop.
A full version of the article in Danish and pictures is available here >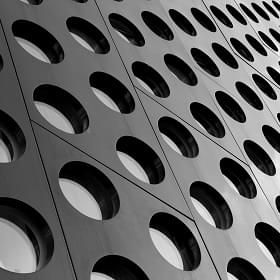 DMN - The Danish industry portal for solving materials related problems
Read about DMN
publications