Successful trip to Lithuania
During spring, 2018 did a delegation of Lithuanian plastic producer's visit Danish Materials Network, who were very excited about the visit to Denmark where multiple network members were visited. As a result, they invited DMN's members to visit Lithuania in October 2018.
The Lithuanian cluster had prepared an exciting and well-planned program for the Danish visitors.
A visit was payed to four different companies, varying from top grade injection molding companies, which casts in thermoplastics and thermoset to processing waste plastic. The latter advises not over the newest sorting equipment now but they are on their way and investing heavily on new equipment. The largest recycle company of household waste plastic visited is Europe's largest and reprocesses more than 30,000 tons of plastic each year. The company uses the approx. 20,000 tons for rubbish bags.
In spite of a hectic program, there was also time to taste Lithuanian specialties and a guided tour around Vilnius. The last morning, Dorte Walzl Bælum, Network Director for DMN, visited the Lithuanian plastic cluster office in Vilnius. It was a good and informative meeting with Darius Laisonas, Network Director. The essence of the meeting was to gain a deeper insight into the organization of the plastic cluster and the connection with the industrial cluster LINPRA. The plastic cluster with its 14 members is a part of the industrial cluster LINPRA, which also embraces 19 companies engaged in metalworking.
In addition, Darius Laisonas emphasized that LINPRA would like to build further relations with Danish businesses and establish closer cooperation's.
If your company is interested in contacting a selection of Lithuanian companies, please contact Dorte Walzl Bælum (dwb@dmn-net.com / +45 60 35 19 90).
A full version of the article in Danish and pictures are available here >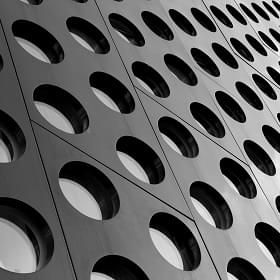 DMN - The Danish industry portal for solving materials related problems
Read about DMN
publications