Study tour with the focus on the green transition
From Wednesday 4 May to Thursday 5 May, a delegation of Danish Materials Network's members went on a study trip.
The first stop was at Letbek in Tistrup, where Michael B. Thomsen talked about their many years of work with sustainable development and production. The participants were presented with selected products ranging from beautiful furniture to running boards and were subsequently given a tour of the factory.
Next we went to Plastix, which for many years has worked to utilize fishing nets and ropes for new products. The participants first got a thorough introduction to how they work at Plastix, the challenges there are, how far they have come and who is interested in buying the recycled plastic to produce new products from. Afterwards, there was a tour so that everyone could see the overwhelmingly many piles of fishing nets that had to be sorted. It was a surprise for most to learn how much manual work is involved in sorting. We finished in the laboratory where further questions could be asked.
The networking dinner with fun and discussions was taken at Hotel Skivehus, where they served an exquisite dinner.
On Thursday morning, the delegation went to Genplast in Farsø. In recent years, Genplast has expanded the business considerably, so that they can now both grind, wash, pellet and sort. Again, it was overwhelming to see the large amounts of plastic for recycling and also to see their sorting facility.
After that we went to Reno Nord in Aalborg, where they have one of the country's most modern sorting facilities.
We first got an overview of how the facility works, how much household waste they receive and sort, and who subsequently collects the waste. Recycling percentages were discussed – what is possible and what is the price for that. Next, we were given a tour and saw the different technologies, both manual and highly automated sorting.
After the tour, we said goodbye to each other after a good couple of days with lots of networking.
A full version of the article and photos available in Danish here >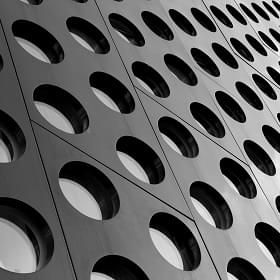 DMN - The Danish industry portal for solving materials related problems
Read about DMN
publications