Seminars on hygienic design will be in focus until the holding of the EHEDG World Congress 2016
In connection with the preparations for the congress on 2-3 November 2016 at MCH in Herning, StaalNet will organize a series of seminars and theme days focusing on EHEDG and their work with hygienic design. EHEDG Denmark and EHEDG Nordic will hold a joint event on 16 September at DTU in Lyngby (read more here >) in the spring of 2016 a joint event will be held in Lund in Sweden.
Ability with EHEDG World Congress 2016
The organization EHEDG, whose purpose is to gather companies (eventually worldwide) within the food sector around the food safety theme of hygienic design, is holding its World Congress 2016 in Herning. A focus must therefore be created on increased food safety by means of hygienic design until the congress is held in November 2016.
Food safety through hygienic design must be made clear to the entire sector: Retail trade, food manufacturers, equipment manufacturers, knowledge institutions and educational institutions.
Leading up to the congress, press releases will be made and theme days will be organized in collaboration with EHEDG Denmark and EHEDG Nordic.
It is expected that 250-300 participants will come to the congress from all over the world and the goal is that there will be 100 participants from Denmark, as well as Norway and Sweden.
The program for the 2 days is drawn up together with DTU and EHEDG to ensure that Danish knowledge in the field is also presented along with updates from foreign companies and institutions.
The program will increase companies' awareness of where knowledge can be found, as well as contribute to increasing companies' competitiveness via this knowledge.
Goal
With a focus on the hygienic design of process equipment and thus the food manufacturers' increased production safety, it is expected that the Danish equipment manufacturers can gain market shares by having an increased competitive power on the world market.
According to a report by DI on the future global market for process equipment, it is expected that there will be an increase of 7% per year. Danish equipment manufacturers, which are the third largest cluster in the world, should be able to increase their production by 10% when the competitiveness increases against foreign competitors.
This project is part of the activities that will collectively increase the competitiveness of Danish companies for safe food and process technology.
The large Danish and international companies are already working purposefully to develop hygienically designed, high-quality process lines. The activity with the EHEDG World Congress to be held in parallel with FoodTech will give the SMEs a view that this area is important for future competitiveness and thus an incentive to work with this specialist area.
The congress is organized in collaboration with Messe Center Herning.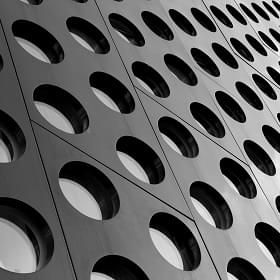 DMN - The Danish industry portal for solving materials related problems
Read about DMN
publications