Seminar on 3D metal was held in Aarhus
Danish Materials Network, DMN-AluNet held a seminar on Thursday, March 10th, 2016 on the subject of "3D printing in metal with a focus on the value chain". The event was held in cooperation with Alutech (Danish Industry) and the Danish Technological Institute (TI).
The day's programme offered input and inspiration for taking advantage of the opportunities 3D printing in metal offers. TI had a lecture on aspects of design, production and finishing. Another lecture was about the possibilities of Design and Process Optimizations for 3D printed items and how this can be advantageously combined with product optimizations.
CeramicSpeed had brought a case with 3D production Pulley Wheels, which is a gear wheel for road bikes. The seminar ended with a guided tour of the TI's departments for 3D printing production equip­ment.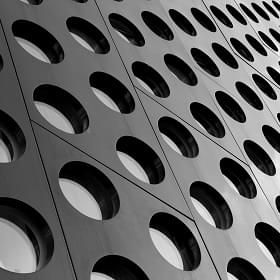 DMN - The Danish industry portal for solving materials related problems
Read about DMN
publications