Results for discussion
On 23 September, the innovation network Danish Materials Network held a conference. The purpose was to disseminate results from a value chain-based collaborative project proposed by the Ocean Plastic Forum concerning the development of equipment to clean beaches of microplastics.
In the project, fieldwork had been carried out on the west coast of Jutland to uncover the extent of the problem and the results were overwhelming. Microplastics were found in 77% of all samples.
A toxicological analysis, a stakeholder analysis and a market analysis were subsequently carried out and, in parallel, work was carried out to develop a prototype.
At the conference, the results were presented and then there were 3 panel debates with invited politicians and other stakeholders. Consequences, responsibility and solutions had to be discussed.
It was a very interesting day, which was held in spectacular surroundings at Fiskeri- og Søfartsmuseet in Esbjerg.
Thanks to all the participants for their eagerness to ask questions, and a special thanks to those who gave presentations and/or took part in the panel debates.
A full version of the article and the presentations are available in Danish here >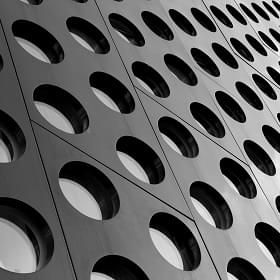 DMN - The Danish industry portal for solving materials related problems
Read about DMN
publications