Presentations for the course: Update your knowledge of Aluminium – The material, processes and surfaces
Then DMN's Alu course "Get your knowledge of aluminium up to date" was held again after a corona break and with a full house, maybe even a little overcrowded 🙂
As always, the day consisted of 4 presentations about aluminium – material selection, process selection, corrosion and surface treatment, as well as two of our members' presentations about their use of aluminium.
This year, the first presentation came from PlusPack's Jan Esbensen, where he talked about PlusPack use and some of their challenges.
The afternoon's presentation came from Per Morgen about Mion's patented process for producing bacteria-killing surfaces.
Alumeco was responsible for exquisite catering, and offered the habit of a tour of the company, so that aluminium in raw quantities could be seen up close.
A full version of the article and photos available in Danish here >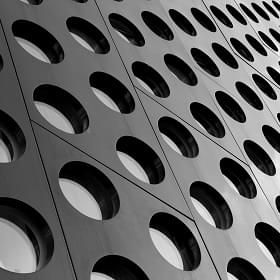 DMN - The Danish industry portal for solving materials related problems
Read about DMN
publications