PERCY mission to the USA – DAY 5 – 24 June 2022
24 June was our last day in Akron, Ohio. In the morning we visited Avient formerly PolyOne in the city of Avon Lake.
At Avient the business is structured to provide the customers operations with the specialized polymer materials, services and solutions they need. Avient is a premier provider of specialty polymer formulations, color and additive systems, packaging solutions, and polymer distribution.
We met with Mr. Benjamin Messmore, Senior Technology Manager, who gave us a presentation of their company and views on recycling issues.
In the afternoon we visited ContiTech, which is part of the Continental Group – world's 4 largest manufacturer of tires, braking systems and other applications related to the automotive industry.
The Continental Group sector offers its customers connected, environment-friendly, safe and convenient in-dustry and service solutions using a range of materials for off-highway applications, on rails and roads, in the air, under and above the ground, in industrial environments, for the food sector and the furniture industry. With more than 40,000 employees in more than 40 countries and sales of some 5.9 billion euros (2021), the global industrial partner is active with core branches in Asia, Europe and North and South America
ContiTech uses its development and material expertise for products and systems made of rubber, poly-amide, metal, textile, and electronic components to combine these with individual services. ContiTech also offers functional and design-oriented living solutions and is always searching for customer-friendly and environmentally-friendly answers – going well and truly beyond its roots as a producer of rubber products.
ContiTech is one of the world's leading industry specialists.
During our visit at ContiTech we discussed recycling issues and learned about their eight sustainability essentials representing the backbone of their sustainability management:
Good Working Conditions
Green & Safe Factories
Innovations and Digitalization
Benchmark in Quality
Safe Mobility
Long-term Value Creation
Sustainable Management Practice
Corporate Citizenship
The visit was finished with a tour of their rubber testing labs and a innovation center which is under estab-lishment.
The final activity of the day was a baseball game between the local team Akron RubberDucks and Harrisburg Senators. The local team won.
During the game networking with local companies, Greater Akron Chamber and PERCY went on.
This was the end of a very successful PERCY mission to the US.
…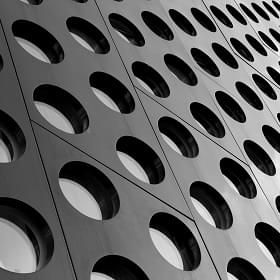 DMN - The Danish industry portal for solving materials related problems
Read about DMN
publications