PERCY mission to the USA – DAY 3 – 22 June 2022
On 22 June we drove to Akron, Ohio to meet with the Greater Akron Chamber, GAC.
GAC is at the forefront of regional economic development work in collaboration with local and regional partners that benefits all communities, businesses, and residents in their region.
GAC stands ready to assist businesses of all sizes by creating a climate that encourages and supports business attraction and retention, job creation, entrepreneurship, workforce development, and diversity, equity and inclusion.
GAC has along with Team NEO and The University of Akron launched the Polymer Industry Cluster Initiative to conduct a deeper examination of the region's polymer industry and develop a framework to leverage its full potential. The goal of this work is to elevate Northeast Ohio's polymer industry into a truly dynamic enterprise that is better positioned for strong, sustainable growth in an ever-changing global economy.
During the meeting with GAC a MoU was signed by Mr. Steve Millard, President & CEO, Greater Akron Chamber and Ms. Dorte Walzl Baelum, PERCY Project Coordinator.
After the meeting we had a meeting at University of Akron. This university has positioned itself as a global leader in Polymer Science and Polymer Engineering and has driven polymers, rubber, and plastic research for decades.
During the meeting among others a very interesting lecture on recycling was given by James Eagan, Assistant Professor.
Then a very interesting tour of the labs followed seeing various types of microscopes for identification of polymer surfaces and impurities. The tour was given by Mr. Jiansheng Feng, Ph.D.
The last stop of the tour was the National Polymer Innovation Center, which contains several lab. extruders for film manufacturing, which is used in project work in collaboration with industry.
The day ended with a wonderful networking dinner with Brian Anderson and Alyssa Carpenter from GAC.
…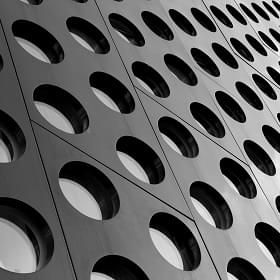 DMN - The Danish industry portal for solving materials related problems
Read about DMN
publications