PERCY mission to the USA – DAY 2 – 21 June 2022
Ms. Daniela Adelhelm, WFG, and Ms. Dorte Walzl Baelum, DMN, participate in this mission. After a 4-hour drive from Williamsburg we arrived in Erie situated on the lake front of Lake Erie.
Here we visited Penn State Behrend college.
Here we got very informative presentations of the college by Dr. Jason Williams, Dr. Alicyn Rhoades and two professors.
Again, nice to learn about the great cooperation between the college and industry. Industry is allowed to come to the college and have students work on their idea without IPR problems, but on the other hand a large majority of the lab equipment is donated by industry.
We also had the opportunity to meet with four local companies working with platics. They were all very happy with the close collaboration with the university and with the good conditions offered by the state of Pennsylvania.
Pennsylvania is the place to be if in the USA, if you work with plastics.
Participation in the K-Show in October 2022 was discussed and a delegation including participants from academia and industry will come from Pennsylvania.
The day completed by a very nice networking dinner at Kurt's farm. Here horse riding was also a possibility, but neither Daniela nor Dorte tried – we only watched.
…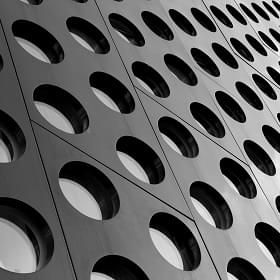 DMN - The Danish industry portal for solving materials related problems
Read about DMN
publications