Nordic Polymer Days 2018 held in Copenhagen 28th – 30th of May 2018
Three employees from Danish Materials Network participated in the international polymerconference Nordic Polymer Days 2018, both as co-organizers and participants.
It were exiting, but also stressful days with lectures from a variety of young scientists, which presented the newest research within polymers. Of special interest was the lecture by Mikkel Kongsfelt, who is the CEO of Radisurf ApS. The company is inspired by his research performed at Aarhus University. Mikkel's lecture was about the industrial use of polymer brushes – a nanocoating technology – which yields a strong adhesion between polymer materials and metal surfaces and is much slimmer than conventional glue solutions.
Parallel to the conference, a small but well visited exhibition was held, where DMN exhibited and had many good discussions with both conference participants and other exhibitors. The other exhibitors were mainly suppliers of analytical equipment for the polymer industry.
Abstracts from all days, which were handed out during the lectures, can be found here >
A full version of the article and pictures are available in Danish here >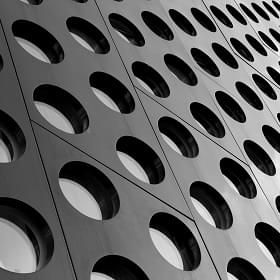 DMN - The Danish industry portal for solving materials related problems
Read about DMN
publications