New initiative where Aluminium Industry meets engineering students
In collaboration with Aluminium Denmark, the Confederation of Danish Industry, and the Department of Technology and Innovation at the University of Southern Denmark, Danish Materials Network, AluNet, held a seminar "Intelligent solutions in aluminium" on 4th February 2016 at Cortex Park – Odense Campus.
There were 20 representatives from companies and 60 design students. Industry representatives gave an insight into the increasing number of applications the aluminum industry can offer as a growth sector. The day brought input to the design of profile, sheet, casting and hot-pressed solutions and possibilities for surface treatment as well as circular approach to product design.
As a new initiative, the participants included both companies and students. This is something that DMN, AluNet, and Aluminium Denmark has been working to realize for a long ti­me.
The experience from the event will form the basis for a future concept where we will be able to offer similar special events that will lead to meetings between aluminium industry, universities and the rest of the relevant educational sector.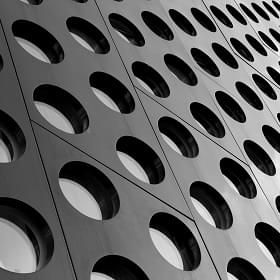 DMN - The Danish industry portal for solving materials related problems
Read about DMN
publications