Miniseminar on cooperation opportunities with Lithuania held in Esbjerg
On Tuesday 30 June 2015, PlastNet held a miniseminar, where the participants had the opportunity to hear more about cooperation opportunities with Lithuania.
Bente Nedergaard Christensen from PlastNet welcomed us and told us briefly about Danish Materials Network and what the network can offer companies. She then talked about the topic of the day – cooperation opportunities with Lithuania, including the opportunity to participate in an inspiration trip to Lithuania later this year. After this, she gave the floor to the series of speakers.
Danguolė Gailevičiūtė from Enterprise Lithuania comes from Lithuania and has lived in Denmark since 1991. She was able to talk extensively about her home country, and about the many good opportunities that exist for companies in Lithuania, e.g. that Lithuania is a logistical center with, for example, the possibility of train transport all the way to China, you have a low minimum wage, a good infrastructure and a mentality reminiscent of the Danish.
Then Jane Hanel from the Embassy of the Republic of Lithuania to the Kingdom of Denmark got the floor. She also spoke positively about her home country and highlighted the well-educated youth – who are also interested in the Scandinavian languages, the low taxes, the stable and loyal workforce in Lithuania and the business-friendly environment.
Kjeld Facius from ABC Pavilloner A/S talked about his almost 10 years of experience in running a business in Lithuania. After a lack of labor in Denmark, he started a subdivision of his company in Lithuania in 2006, which today is an indispensable part of the company. There are many advantages to doing business in Lithuania, e.g. is it cheaper to transport goods from Lithuania to Copenhagen than from Silkeborg to Copenhagen. There were a number of challenges in the first years, which could, however, be resolved, and there is peace on the salary level, which is somewhat lower than in Denmark.
Susanne Baden Jørgensen came as a representative of Cluster Excellence Denmark and Enterprise Europe Network. She gave more details about the upcoming excursion to Lithuania, which will take place on 4-6 October this year. The trip will provide an opportunity to introduce the Lithuanian market, a presentation of and networking event with a Lithuanian cluster, presentation of companies and universities, company visits and matchmaking. As the program has not yet been determined, those participating in the trip will have the opportunity to provide input and wishes. This must happen in the near future, so that wishes can possibly be taken into account.
If you are interested in hearing more about the upcoming trip to Lithuania, Bente Nedergaard Christensen can be contacted by email: bnc@dmn-net.com or telephone 36 97 36 03.
See photos from the day below:
…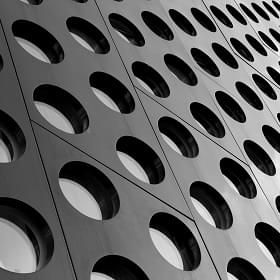 DMN - The Danish industry portal for solving materials related problems
Read about DMN
publications