Mini seminar on Catalonia with a focus on slaughtering and processing of pork and a visit to the Danish Crown slaughterhouse in Horsens
Danish Materials Network, DMN, has held on 6 October, 2016 an exciting event at the Danish Crown Slaughterhouse in Horsens. The day started with a mini seminar on Catalonia, which DMN will visit during 23-26th October 2016 together with a small delegation of Danish companies.
Dorte Walzl Bælum, DMN´s manager, presented the timetable for the trip to Catalonia and where to visit a network, whose members are engaged in meat processing, packaging and advanced materials. Additionally, a series of visits to Catalans slaughterhouses and meat processing plants are planned.
There were also presentations on Spain and Catalonia, Spanish economy, the differences between region and country and of course a review of Catalonia´s biggest slaughterhouses and meat pro­cessing companies. Palle Madsbjerg, Export Manager at Blücher Metal A/S, gave an interesting lecture on the company's products and experience on the Spanish market. The participants also heard about EU´s funding program Horizon 2020 and how to find foreign partners and apply.
The day ended with an impressive tour of the Europe´s 2nd largest slaughterhouse.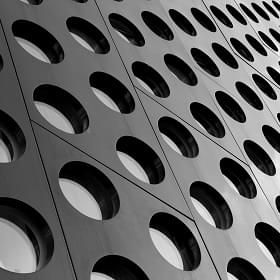 DMN - The Danish industry portal for solving materials related problems
Read about DMN
publications