Materials seminar held at Alumeco A/S
On Thursday 9 September, Dansk Materiale Netværk had the pleasure of welcoming the first physical network event in a long time.
16 participants accepted the invitation and Alumeco added premises.
The seminar's theme was "Perspectives and recycling within plastics, red metals and aluminium".
There was a lot of questioning and good interaction between participants and the presenters, who were Leise Marud, Stena Recycling A/S, Thomas Reeholm Due, H. J. Hansen Genvindingsindustri A/S, René Christensen, Alumeco, Ida Rudbeck-Rønne, Danish Materials Network and Claus Quist Jessen, Damstahl a/s.
Thanks to the participants for their commitment throughout the day.
A full version of the article and photos are available in Danish here >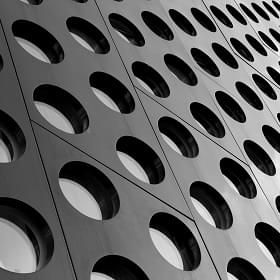 DMN - The Danish industry portal for solving materials related problems
Read about DMN
publications