Lively exchange of experiences at the GCO theme day
On Thursday 9 June 2022, DMN held a theme day where speakers and other participants could exchange experiences about their path towards becoming more sustainable.
The contributors had all participated in the large national project "Green Circular Conversion" and they told about their "yield" from the process and their thoughts about the future work towards becoming more sustainable.
There was a lively debate throughout the day and a great desire to ask questions among the participants.
It was an experience that it can be a big challenge to get started with the green transition, but there was agreement that it is important to get started. It was strongly recommended to make sub-goals and it was emphasized that it is very important to involve all employees.
There was also a lively debate about profitability and marketing.
The participants who had taken part in the GCO course were all very satisfied with their course and think they had learned a lot along the way.
The day ended with a tour of the factory.
Many thanks to all the participants for their great commitment.
A full version of the article and photos are available in Danish here >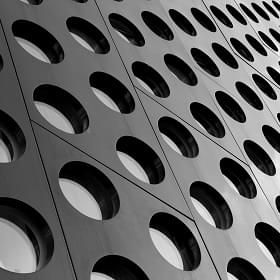 DMN - The Danish industry portal for solving materials related problems
Read about DMN
publications