Interesting seminar in Lithuania can lead to several Horizon 2020 projects with Danish participation
The Danish Materials Network, DMN, has become a member of The European Composites, Plastics and Polymer Processing Platform, ECP4, and participated in a seminar planned by ECP4 and the Lithuanian plastic cluster LINPRA on 18th to 20th September 2017.
The purpose of the seminar was to deepen the knowledge of the plastic industry in the Baltic countries and to explore the possibilities for cooperation on research and development between Danish and other European companies and knowledge institutions.
At the seminar, we received an informative presentation about the ECP4 members' areas of expertise, and of how the ECP4 cooperation works. There were participants from many international knowledge institutions such as Frauenhofer, AIMPLAS, Centexbel, Innovation Plasturgie Composites, ICP, Cidetec and many others.
We were updated on the latest status of the draft Horizon 2020 work programs for the years 2018-2020, and several concrete project opportunities were discussed with a direct focus on plastic projects where there are good opportunities for Danish companies from the plastic industry to enter into in consortia.
There was a presentation of the plastic industry in the Baltic countries, a presentation of the Center for Physical Sciences and Technology, a presentation of the Lithuanian Energy Institute and Laboratory of Materials Research and Testing and a presentation of the possibilities for cooperation with "The center of polymer systems" from Tomas Bata University in Zlin.
Afterwards there were discussions between ECP4 members and several Lithuanian companies.
It was an exciting seminar and we hope that future cooperation will benefit companies in the Danish plastics industry and that concrete Horizon 2020 projects with Danish participation will be a consequence of the cooperation.
A full version of the article in Danish and pictures is available here >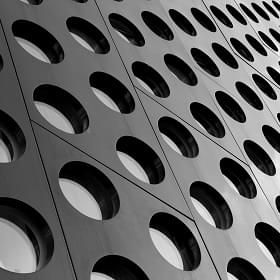 DMN - The Danish industry portal for solving materials related problems
Read about DMN
publications