Instructive workshop focusing on how to write a good application to Horizon 2020 was held Tuesday, May 2nd
Danish Materials Network, DMN, held a workshop with the titel "The Good Application for Horizon 2020" Tuesday, 2 May 2017 for members of DMN and other interested parties. The event was held at Aalborg University in Esbjerg. There were 20 participants, each of them had an interesting and educational day.
The workshop was for those who wanted to get a basic understanding of how EU applications are evaluated so that they later get better at writing a correct application so that the chance of success is improved.
Bente Nedergaard Christensen from DMN – PlastNet welcomed  the participants and informed about the days program.
She was followed by Henrik Brorsen from Technology Development, which reported on the pros and cons of EU projects, on calls and topics, on how EU applications are evaluated, about what is being applied for and what to address. Something about how to find partners and get into a consortium and how to prepare before you start searching.
He was followed by Hans Knudsen Comfil, who talked about the company and their experience of applying for and participating in EU projects.
Comfil has participated in Danish and international projects since 1991. In most projects, Comfil has been a project partner, but also project manager for one of them.
They have participated in the projects via their network, and as they had first been involved in a project and thus had contact with other foreign partners, one project was replaced by another.
Hans told about calls and project proposals, the application process, and the opportunity to replace partners along the way
The next speaker was René Hansen from Michael Lundbech, who spoke about the company and their experience in seeking support for their development projects. For example, they participated in a Danish HTF project, Nanoplast, with a total budget of $ 100 million. Their first EU project with international partners was Plast4Future with a budget of NOK 71 million.
They have had experienced partners in a consortium who was used to write applications and knows what the evaluator is looking for. René also mentioned that partners must complement each other and that networks are important in this context. In addition, one's idea and application must fit a particular call.
Since joining supported projects, they have worked to develop and improve their machining and participation has enabled them to allocate the necessary resources and go all in.
After lunch, it was time for a little practical exercise, facilitated by Henrik Brorsen. There was good advice on how to handle the application process and advice about how to meet the requirements for getting financed.
The participants got a document, 10 steps to an excellent application, where they had to answer the questions in the 10 steps in pairs. There was 1 minute to respond to each step.
Afterwards there was an opportunity to present their ideas to the others, which two people signed up and finally there was the opportunity to ask questions to Henrik Brorsen and Bente N. Christensen.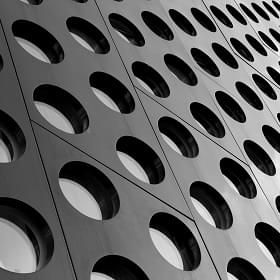 DMN - The Danish industry portal for solving materials related problems
Read about DMN
publications