Herning Exhibition 2015
Danish Materials Network, DMN, participated as an exhibitor at the HI technology and industry exhibition on the days 22 – 24 September, where we had 55 sq.m. large stand at the exhibition's Innovation Square.
The purpose was to network with business contacts and to talk to new potential members.
It was our first time as an exhibitor at the HI Exhibition after the merger of the three innovation networks Alucluster, PlastNet and Staalcentrum, which in 2014 merged into one large and united innovation network, Danish Materials Network.
On all days, DMN gave presentations on aluminium, plastic and steel as well as posts with general information on member benefits etc. when registering in DMN.
It was an exciting and rewarding few days with many visitors to the stand, who showed great interest in the entire materials network. We are now in the process of following up on the many contacts and concrete stand reports, which we expect will lead to exciting projects and new members.
A full version of the article in Danish and pictures from the day is available here >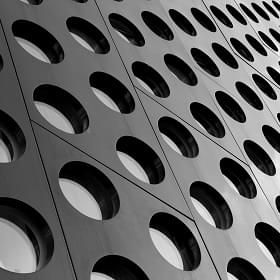 DMN - The Danish industry portal for solving materials related problems
Read about DMN
publications