Green and Circular Conversion within plastics – opportunities for public grants
On Tuesday, March 3, 2020, Trioplast hosted an event regarding public grants in the field of green and circular conversion.
The program of the day was a mix of cases from companies that have already received financial support and counseling to develop a circular business model as well as information about the current support options.
The 35 participants heard about; how Plastix recycles old fishing nets; what challenges Upcycling Scandinavia has faced during the development of a chair made by injection molding in recycled PP as well as BASF's idea for a more circular material through their Ecovio.
The current support options presented were:
Trioplast then spoke about the company and their sustainability strategy and we ended the day with an exciting tour of the factory, where we saw all the processes of extrusion, printing and confectioning and also the recycling department, where they process both post industrial and post consumer waste.
The theme-day was arranged as a collaboration between the Danish Materials Network and IDA Polymer.
A full version of the article, the presentations and the pictures are available in Danish here >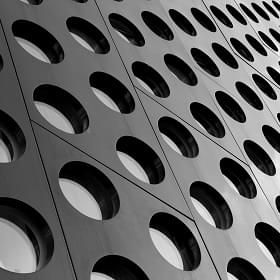 DMN - The Danish industry portal for solving materials related problems
Read about DMN
publications