Great interest in theme day
On Tuesday, September 8, Danish Materials Network held a theme day on recycling plastic packaging now and in the future.
65 people attended the day, where there were interesting and informative presentations from Jesper Vange Heinzl from Dansk Affald, Nina Jensen from Marius Pedersen, Thomas B. Thellesen from Faerch, Kim Dalsgaard from Dansk Affaldsminimering, Stig Nielsen from GENplast, Peter Buhl from Plastix and Hanne Risgaard from Quantafuel.
They talked about their role in the recycling industry. About opportunities and limitations in their work, about too much talk for too little action, about challenges with sorting, about lack of takers for recycled plastic and major challenges in achieving good economics in connection with production and sales.
There was discussion of existing untapped technological opportunities and the lack of a political stance as a significant problem in relation to achieving the ambitious goals of achieving a significantly higher recycling percentage than we currently have.
Among the audience there was great interest and curiosity. The questions were answered continuously during the presentations and further during the subsequent debate, where the panelists finally expressed a positive hope and confidence that it will probably succeed in achieving the set goals.
Keywords that came up again: Lack of political stance, economy, cooperation and quality.
The day ended with a tour of the company Dansk Affald.
Thanks to all participants for their active participation in a good day.
A full version of the article and photos are available in Danish here >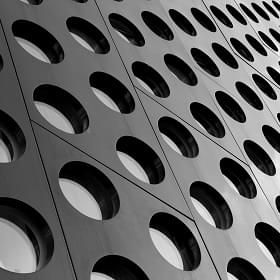 DMN - The Danish industry portal for solving materials related problems
Read about DMN
publications