Fruitful workshop focusing on plastics, environment, circular economy and project opportunities under Horizon 2020 in this context
Thursday, 3 May 2018, The Danish Materials Network, DMN, hosted a workshop on "plastic, environmental and circular economics" for members of DMN and other interested parties.
The workshop took place at Aalborg University in Esbjerg and all the respondents subsequently stated that it had been a very interesting and informative day.
There were several interesting presentations from individuals in companies dealing with the handling, sorting and recycling of plastic waste and presentations about plastic at sea and the conversion of low-value plastic products to valuable products.
There were informative presentations about the European Commission's major program Horizon 2020 and information on all the places where companies can get help if they want to apply for funding under Horizon 2020.
At the end of the day, there was the opportunity for matchmaking.
A full version of the article and pictures are available in Danish here >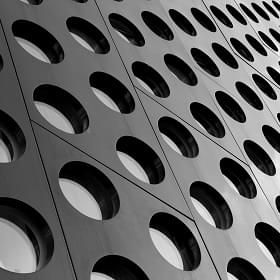 DMN - The Danish industry portal for solving materials related problems
Read about DMN
publications