Fruitful discussions at workshop concerning "Sorting of Domestic Household Waste Focusing on Plastics"
On the 6th of February, Inno-MT, the Innovative Cluster for Environmental Technology and DMN, The Danish Material Network, hosted a workshop with the theme uniform sorting of domestic household waste with special focus on plastics. Several initiatives regarding sorting of household waste have been initiated nationally. In connection with the Circular Economy-HUB the two clusters Inno-MT and DMN engaged in the national dialogue regarding uniform sorting of domestic household waste.
In the morning several presenters representing the entire value chain both from municipalities as well as from the private sector of waste management spoke on new initiatives within the field and shared their experiences.
Anne Dorte Josiassen from CLEAN, opened the day with a presentation regarding "Status on the Innovative Licitation for Recycling of Plastics". Then Jørgen Niemann Jensen from Randers Municipality continued with a presentation on "Sorting Plastic Waste in the Municipality of Randers". Following Nina Nagskov Jørgensen from the Danish Waste Association introduced "Common Criteria for Sorting Household Waste Focusing on Plastics".
Later Gitte Buk Larsen from Aage Vestergaard Larsen, spoke in depth about "Optimal Sorting of Plastic from Household Waste from the Angle of a Plastic Recycler" and finally Torben Haahr Madsen from Letbæk Plast A/S, shared their experiences regarding "Particular Concerns when Producing Plastic Parts of Recycled Material".
The afternoon was devoted to group work between the 30 participants. The participants were asked to discuss the following topics:
What types of plastic should be part of domestic household waste sorting?
What requirements for source separation are optimal for plastic (household source separation, household source separation but with more fractions in the same bin, community recycle bins, doorstep collection, regular kerbside collection, etc.)
What type of instruments should be applied to achieve the most homogeneous fractions from domestic household waste sorting? 
How do we standardize sorting of domestic household waste ?
Initially the topics were discussed in smaller groups and subsequently presented in a general discussion.
The results of the discussions are listed in a set of recommendations to make sorting of domestic household waste uniform in all municipalities, thus ensuring that the plastic recyclers and manufacturers receive as homogeneous a raw material as possible. The recommendations will be published shortly.
A full version of the article in Danish and pictures are available here >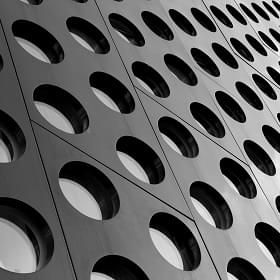 DMN - The Danish industry portal for solving materials related problems
Read about DMN
publications