Follow-up of inspirational trip to Catalonia during the period 23 – 26 October 2016
Danish Materials Network, DMN, travelled between 23 – 26th October 2016 to Catalonia with a de­le­ga­tion of Danish companies. The target was to get a better and closer understanding of the Catalan meat market with a focus on process equipment for slaughterhouses and processing companies.
First we met with 3 Catalan clusters: INNOVACC, Cluster MAV and Packaging Cluster, who work with de­ve­lopment of process equipment for the meat industry, the use of advanced materials and develop­ment of packaging.
Afterwards we visited 3 companies NOEL, Esfosa and Baucells, and there were good opportunities for cooperation between the Spanish and Danish part. Anders Berg, JUEL Concept&Consulting, agent for a large part of the Danish equipment manufacturers, was also there.
Our visit was organized by Narcis Margal, Director of the Trade Office in Barcelona, who gave us a lot of information about Catalonia and Spain as well as a number of good tips as how to behave towards the Catalan companies.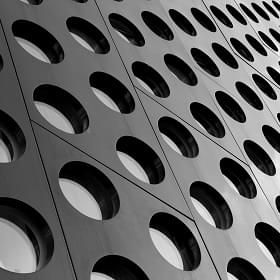 DMN - The Danish industry portal for solving materials related problems
Read about DMN
publications