Final conference – online!
Unfortunately, that is the reality in 2020.
Nevertheless, there were 29 participants in Wednesday's conference entitled "Characterization of plastic surfaces".
It was clearly the presenters' merit, because the participants learned about both the welding of oil/gas pipes from National Oilwell Vargo and the ultrasonic testing of these carried out by FORCE Aalborg.
Marel talked about the use of 3D printed plastic parts in production equipment for the meat processing industry and Lely took us out into the barn to the live animals and showed the use of their milking robots.
Plastic items from Marel and Lely had been under the microscope by FORCE in their laboratory in Brøndby, so from here interesting 3D images of the surfaces were shown with the corresponding calculation of the hygiene factor.
A full version of the article and photos are available in Danish here >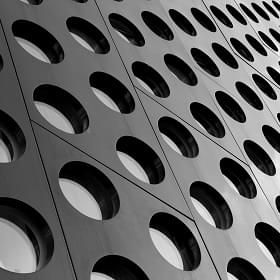 DMN - The Danish industry portal for solving materials related problems
Read about DMN
publications