Exciting presentations and panel debate about 3D print in aluminium and steel – how do the others do?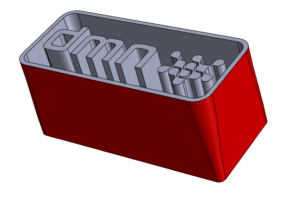 On Monday the 7th of May, DMN, in collaboration with ARBEJDSGIVERNE, organized a theme day around 3D print in metal.
The day focused more on the mind than the technique by submissions from both Knowledge Providers and Danish Companies.
Christian Perti, Aarhus University warmed everyone up to the day by gaining input to where and when 3D printing should be used – reality or "hype".
Then Mads Østergaard, the Danish Technological Institute, told about roughness in connection with 3D printed metal. Peter Tommy Nielsen of Force Technolgy turned it all a bit by telling that 3D print is not only small, but can also be really big and has actually been here for the last many years.
Then came the days first company, Ingeborg Rosenvinge from Thürmer Tools – a company that is 114 years old and with a story like many other good old Danish companies. In the 50's and forward, it was well established and then suddenly the world changed – Ingeborg Rosenvinge told how Thürmer Tools sees the new opportunities to use 3D print in the future of the company.
The mind should be reversed, which was a repeated all day long by the presenters – 3D print should not just replace a previous product. 3D print should be used to design a product completely differently. Thümer Tools also thinks in other more "disruptive" ways, like their idea about Toolify – comparable to Spotify – here just 3D print drawings instead of released music.
Next company from Mogens Albæk, Idé-Pro who spoked about a specific subject and the price compared between 3D print, investment casting and die casting.
Jacob Tryde from AT Lighting finished before the panel discussion with a presentation which was well in line with the rest  that we need a paradigm shift to make optimal use of 3D print.
Almost all 60 participants stayed to participate in the panel debate, despite the lovely sun that was enjoyed during the breaks. Several of the questions from the hall went on how to train staff and how quality and equipment are included.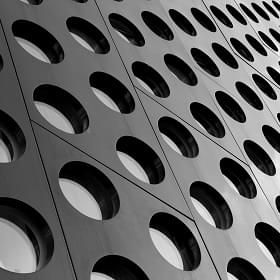 DMN - The Danish industry portal for solving materials related problems
Read about DMN
publications