Exciting event at Ocean Plastic Forum
December 5th Bente N. Christensen from Danish Materials Network, DMN, had the pleasure of Ocean Plastic Forum´s company. The occasion was the one-year anniversary of Ocean Plastic Forum, of which DMN is a co-founder.
DMN and the other 50 member companies, trade organizations, knowledge centers and NGOs, were gathered for a conference and speed-dating, in order to share their competences in new creative collaborations. Good forces are united in Ocean Plastic Forum with the purpose of developing technologies, business models and to exchange knowledge about collecting, sorting and recycling plastic from the ocean, shores and along rivers.
Chairman Lars Have Hansen started out by welcoming everyone, and next, live from Jakarta via webcast, development minister Rasmus Prehn congratulated Ocean Plastic Forum.
On behalf of Salling Group, managing director Annette Juhler Kjær presented Ocean Plastic Forum with a donation, in order to support the work of recovering and disposing of the plastic that is already in the oceans, and to find new solutions and technologies in the fight against plastic pollution. The Salling Funds owns Salling Group, and in their stores; Føtex, Netto and Bilka, they are focusing on reducing unnecessary use of plastic.
Next, it was time for speed-dating, with over 250 individual meetings, planned in advance by the participants themselves.
DMN has a close cooperation with a number of Ocean Plastic Forums members, through several developing projects, where DMN, besides the project management, contributes with expert knowledge within plastics. For more information, please contact Bente N. Christensen on +45 36973603 or by e-mail bnc@dmn-net.com.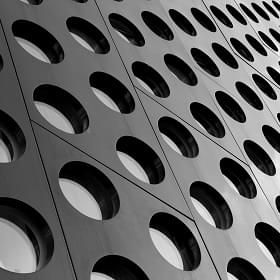 DMN - The Danish industry portal for solving materials related problems
Read about DMN
publications