Exciting event about new materials from Big Science held in September
On September 20, the Danish Technological Institute, in collaboration with the Danish Materials Network, opened the doors to the event "New materials from Big Science – tomorrow's technologies in your company?" For many years, Big Science has invested in the development of new materials and techniques that are now offered to danish companies.
The day offered a wide range of both highly professional posts, as well as practical experience from companies. The theme was the basic transfer of special knowledge / skills for alternative purposes. Furthermore, the results of two DMN pilot projects were presented, one on new materials for brake pads at Zenvo automotive and the other on electropolishing of 3D printed titanium.
The day ended with a tour of the polymer labs at DTI and reception at the Big Science showroom.
It was a really good day, with a good atmosphere between the participants and good networking opportunities. There were participants from both Danish companies, knowledge institutions and foreign organizations such as CERN, ESA and ITER.
A full version of the article and pictures are available in Danish here >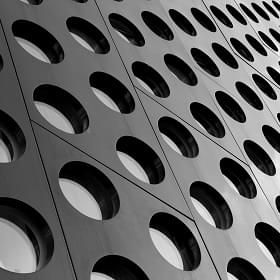 DMN - The Danish industry portal for solving materials related problems
Read about DMN
publications