DMN participated on the Smart, Green & Integrated Transport Information Day
The Danish Material Network participated with one of our members on the Smart, Green & Integrated Transport Information Day, December 13, in Brussels.
On the information day, the responsible executives for the preparation of the work program elaborated all the calls and topics in the new Horizon 2020 work program for Smart Green and Integrated Transport, and afterwards questions could be asked about the formulations in the individual topics that can sometimes be somewhat difficult to understand.
It is crucial for the evaluation of the submitted application that the applicant has understood the subject text and thus what should be addressed in the project, so many took advantage of the opportunity to ask elaborate questions.
Subsequently, it was possible to give an ultra-short presentation of one's organization and to provide information about which topics you plan to compile an application for and which collaborates you seek to enter into a consortium.
Finally, B2B meetings were held, where potential cooperation opportunities could be discussed.
It was an informative interesting day, well organized in well-appointed premises in the Charlemagne building in Brussels.
A full version of the article in Danish and pictures is available here >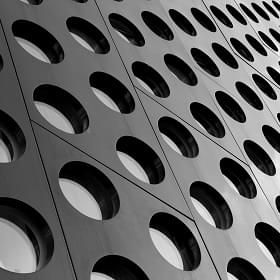 DMN - The Danish industry portal for solving materials related problems
Read about DMN
publications