DMN Annual Day 2017 in Munkebo
On 5 April Danish Materials Network (DMN) held Annual Day at Lindø Industrial Park with more than 90 participants.
The participants had an exciting day, consisting of a variety of short technology inputs, knowledge bazaar, networks, inspirational inputs and a tour of three of the exciting companies in the industrial park.
On the day, participants took part in various corners of the material world with concrete examples and opened up for both members and non-members to provide input for new ideas for projects and activities.
It is our wish that with such an anniversary day to help open up DMN for even more companies which can benefit from the knowledge we build and convey.
If you have ideas when you read this, it is not too late to let it down. Just write an email to: info@dmn-net.com and we will return to you for further dialogue.
Everyone in DMN says thank you to the participants for a profitable day and the good talk and we will see you again next year or to one of our academic events before then.
A full version of the article in Danish and pictures are available here >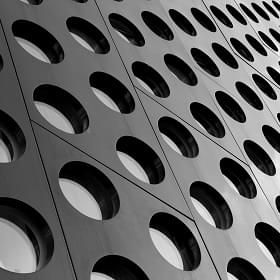 DMN - The Danish industry portal for solving materials related problems
Read about DMN
publications