DKK 95 million will lift the circular conversion in Danish companies
If Denmark is to achieve its climate goals and at the same time be able to compete in the global market, it is crucial, that we include the country's small and medium-sized companies in the green transition. The small and medium-sized companies make up 99% of the Danish business community and far from all the companies are ready to adapt to sustainable business models. An investment of DKK 95 million will change that.
Lack of resources and lack of knowledge are some of the primary challenges in relation to a circular transition. For many of the companies it is too big a mouthful to get started. The companies are struggling with questions like; where do we start? and; Will it be worth the investment?
Therefore, The Danish Executive Board for Business Development and Growth has decided to invest DKK 95 million in green and circular conversion in small and medium-sized companies. The investment is intended to support companies in their transition to sustainable and green business models through free counseling and preparation of green business models.
Project "Green Circular Conversion" is an ambitious initiative and testifies that Denmark wants to be a pioneer, when it comes to circular conversion. If Danish companies create circular business models, it is an important competitive parameter, which can create greater growth and export opportunities.
In 2019, the company Komproment got a green business model, which has been a kick-starter for brand new business areas and new markets.
"Getting a green and circular business model has meant that we, in Komproment, have differentiated ourselves from our competitors, and it has opened up new business areas. In many areas, we suddenly became frontrunners, which has been a major competitive advantage. On top of that, it has been positive for the company culture, which is a big plus: For who doesn't like to work for a company that both makes money and does something good for the environment", says Mads Røge, CSR and Environment, Komproment.
Specific action for the benefit of the businesses
Specifically, the DKK 95 million will help more than 450 companies develop their business in a more sustainable and circular direction. This can be done through either individual counseling, collective courses or short intensive courses.
"There is a need for some very specific activities that allows small and medium-sized businesses to get started on the circular transformation and to realize the potentials associated with the development of sustainable business models. Therefore, this project gives the companies an opportunity, which benefits not only the climate, but also the companies themselves, "says Karin Klitgaard, Deputy Director of the Confederation of Danish Industry.
The wide range of activity opportunities in the project must ensure, that even those companies that have not yet worked seriously on developing a green business model, think that there are activities that match their interests. Participation in the process also opens up new contacts and networks with other companies that can provide new ideas and inspiration for business development.
Circular conversion is necessary for our climate accounting
Circular conversions are important if we are to reduce our CO2 emissions. It will not happen if we only convert the energy sector.
"There is a need to change all of Denmark to a circular, green economy if we are to reduce CO2 emissions. Many people think it is only about energy. It is not. It is estimated that 45% of global CO2 emissions come from materials and products that we consume. That is knowledge we must act on", says Camilla Haustrup Hermansen, Director of Plus Pack and Chairman of the Government's Climate Partnership for Waste, Water and the Circular Industry.
The overall green initiative will not only be felt in the participating companies, but also in Denmark's climate accounts. Over the Green Circular Conversion's three-year lifespan, efforts are expected to reduce energy consumption by approximately 20,000 GJ and save the environment for approximately 19,000 tons of CO2 annually.
Facts about Green Circular Conversion:
The target group for the project is companies that have not yet started the green transition.
The efforts have included focus on promoting companies' development of greener business models through increased plastic recycling and value-utilization of materials, as well as developing potentials in circular design and product development.
The partnership behind the project "Green and Circular Conversion" is: Lifestyle & Design Cluster, CLEAN, Erhvervshusene, Netværk for Bæredygtig Erhvervsudvikling Norddanmark (NBE), Gate21, Plast Center Denmark, Danish Food Innovation, Confederation of Danish Industry, Danish Design Centre and Næstved Municipality.
The European Regional Development Fund and decentralized business promotions fund the project.
Read more about the project at: groenogcirkulaer.dk
A full version of the article is available in Danish here >
For more information on the project, please contact:
Søren Bernt Lindegaard, CLEAN, +45 4259 5020 or sbl@cleancluster.dk
Kim Hjerrild, Lifestyle & Design Cluster, +45 6037 7221 or kim@ldcluster.com
Leise Marud, Plast Center Denmark, +45 2329 0357 or lm@plastcenter.dk
Dorte W. Bælum, Plast Center Denmark, +45 6035 1990 or dwb@plastcenter.dk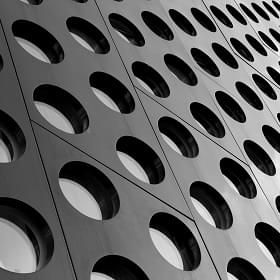 DMN - The Danish industry portal for solving materials related problems
Read about DMN
publications