Danish Materials Network strengthens its international relations
Danish Materials Network participated with 175 other networks in the 5th International Cluster Conference, held in Stuttgart in September. The purpose of this conference was to build international relations between clusters across national borders in line with the previously held cluster conferences. This took place through participation in B2B meetings and workshops held during the conference, where the host country in plenary explained in detail the possibilities for cooperation with them, their clusters and companies.
Dorte Walzl Bælum, Network Director of the Danish Materials Network participated in B2B meetings with representatives of various foreign material clusters where the concrete outcome at the end of October was the submission of two BSR Innovation Express applications. The one application focused on cooperation with a German material cluster from Baden-Württemberg, which, among other things, can offer a visit to the South German automotive industry in order to become a subcontractor. The second application offers cooperation opportunities for aluminum companies and other suppliers of lightweight materials in the Norwegian maritime industry. The DMN secretariat crossed the fingers in order for the applications to be approved so that the planned activities can be initiated.
Last but not least, a big thank you and great praise to Cluster Excellence Denmark, who co-organized the conference and planned the participation of the Danish clusters.
A full version of the article in Danish and pictures are available here >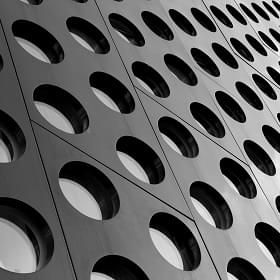 DMN - The Danish industry portal for solving materials related problems
Read about DMN
publications