Aluminum Business Day 2017 in Tønder
On 18 May, 2017 AluNet, under Danish Materials Network, and Aluminium Danmark, under Danish Industry, hosted the annual Aluminium Industry Day in Tønder with a lot of participants.
The participants had an exciting day, consisting of a variety of professional knowledge, business cases, awarded design works, exhibition at the foyer, network and a tour of the aluminium profile producer Sapa Extrusion.
The lectures in the beginning focused on aluminum, material properties, profile solution and extrusion of profiles, as well as intelligent, functional and cost-effective design with aluminum profiles. Cases with smart and innovative profile solutions were also shown.
During the break, participants exchanged lunch, networking, a visit at Sapa Extrusion Denmark and Foyer exhibition, where both DMN and DMN members showed results, new products and services.
The day continued with 3 exciting lectures about award winning design with aluminum and aesthetic and functional surfaces. The first lecture was about design that utilizes gravity for locking and stabilizing furniture constructions. The furniture has great adaptability to different architectural spaces. The next lecture presented the award winning Björk series from DAN DRYER and how material and design considerations go hand in hand with aluminum. The Technological Institute also had a speech on functional surfaces in aluminum, possibilities and new creative solutions.
The day ended with discussions and networks around exhibitions where the participants shared knowledge, ideas and focused on collaboration.
A full version of the article in Danish and pictures from the day is available here >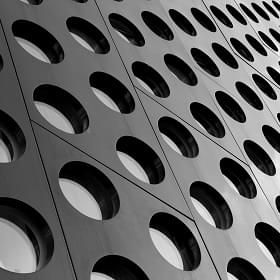 DMN - The Danish industry portal for solving materials related problems
Read about DMN
publications