Aluminium Networking Day 2016
On 8 June, 2016 Alutech, DI, and AluNet, DMN held the annual aluminium industry day at the University of Southern Denmarks's Research Park in Odense. The industry day is a forum where representatives from aluminium industry and other interes­ted parties meet for dialogue, inspiration and above all networking.
The lecturer from Sapa Precision Tubing Tønder underlined the importance and potential benefits in taking advantage of each other's strengths and common interest in aluminium as a material. There was also a lecture on conditions for value creation in the aluminium companies with examples in the form of case studies.
The day continued with workshops, where the participants, based on their own practice, took a po­si­tion on framework for value creation at their own customers. Afterwards, the Danish Technological Institute gave a lecture on robotics and production automation. There was also a mobile proto­type workshop which had, inter alia, 3D printers, scanner and laser cutting equipment.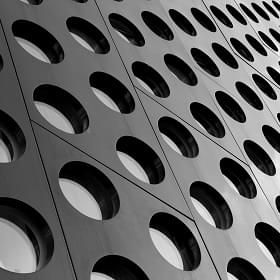 DMN - The Danish industry portal for solving materials related problems
Read about DMN
publications