Aluminium, Innovation, Inspiration and New Knowledge
Alutech – an Industrial Association under Danish Industry, DI, hosted the 3rd networking day on 20 September, 2016 in collaboration with Danish Advanced Manufacturing Research Centre, DAMRC, and DMN-AluNet. The event was held in Herning and 20 participants accepted the invitation.
Alutechs networking days is the forum where representatives from the aluminium industry and other interested parties meet for dialogue, inspiration and above all – Network.
The day included an interesting schedule, where representatives from companies in the aluminium industry offered an insight into the increasing number of applications the aluminium field offers as a growth area. Between the lectures were scheduled networking sessions, where aluminium related issues were discussed with peers. In addition there were both theory and practice around Tap Testing and VSR (Vibratory Stress Relief).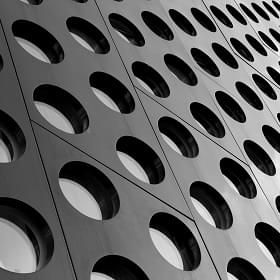 DMN - The Danish industry portal for solving materials related problems
Read about DMN
publications