Alu-course: Get your knowledge on aluminium updated at Alumeco A/S
When DMN AluNet once again invited to an "update on aluminium", 30 participants showed up.
The aluminium related questions were bountiful both before and after lunch, served by Alumeco A/S.
During the day, our 2 aluminium experts, Anne Deacon Juhl and Hans Schmidt Lindholm, shared the latest professional theoretical knowledge on the subject with the participants.
Furthermore, Mie Lillethorup, Radisurf and Britt Hjort Jensen went through two business cases, which was a great supplement to the theoretical presentations.
In all, a great day in the name of networking and dissemination.
Next update on aluminium is in January 2021. We hope to see you there.
A full version of the article, pictures and presentations are available in Danish here >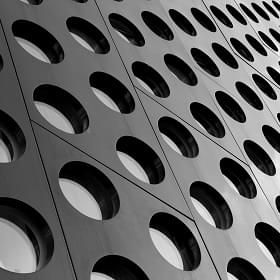 DMN - The Danish industry portal for solving materials related problems
Read about DMN
publications